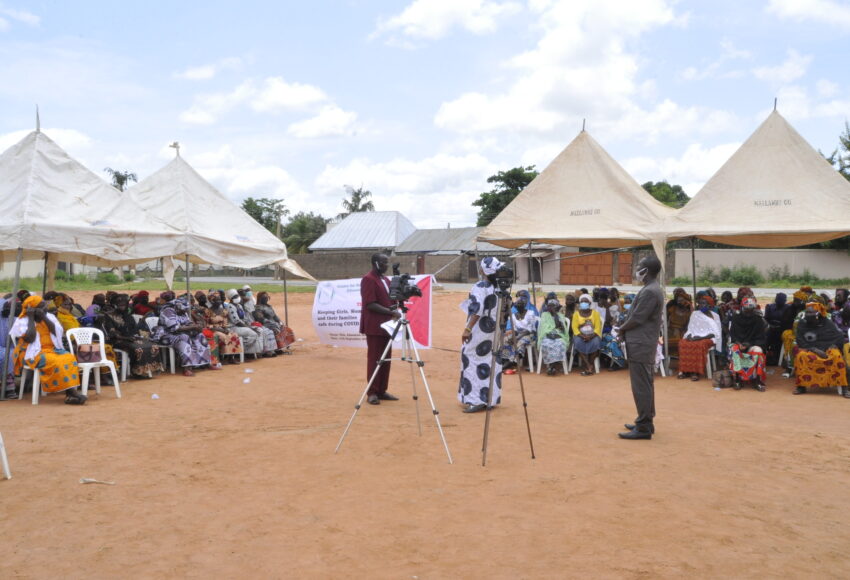 COVID-19 Conference for Girls and Women
The conference with theme "Keeping Girls, Women and their Families Safe during COVID-19" took place in Yola, Adamawa State on the 17th of September 2020. The conference was attended by girls and women who are past or current participants in our peacebuilding and livelihoods project in the North East of Nigeria.
A total of 178 girls and women gathered at the conference to learn about physical distancing measures including no handshakes, conducting meetings outside when possible, wearing face masks, frequent hand washing and the use of sanitizers to keep themselves safe.
We were able to give COVID-19 rescue grants to all 178 participants who attended the COVID-19 Conference for Girls and Women. The grants ranges from cash awards to support them and their families in this challenging period, to paying rent for their tailoring shops, to paying for medicines and injections for their cattle. The CSDEA also distributed soaps to wash their hands regularly, and face masks to all the 178 participants. Please note that these face masks where made by the tailors who are recipients of the Peacebuilding and Livelihoods Project.