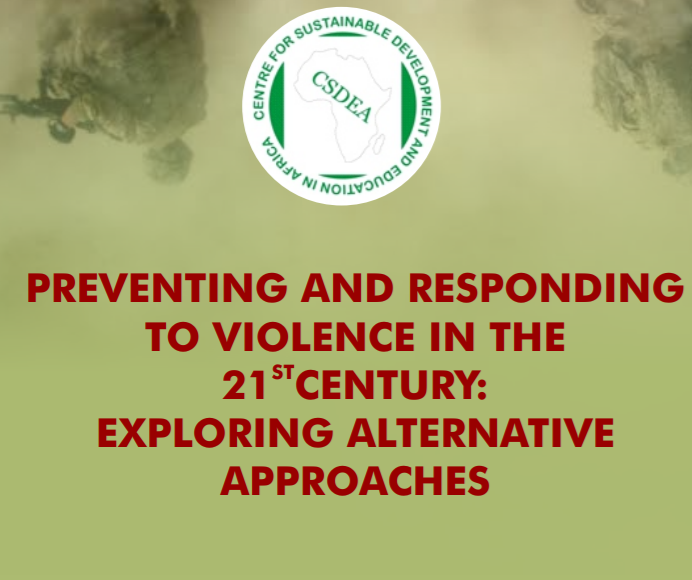 Preventing and Responding to Violence in the 21st Century: Exploring Alternative Approaches
This policy paper developed by the Centre for Sustainable Development and Education in Africa (CSDEA) in collaboration with the Global Civil Society Platform for Peacebuilding and Statebuilding (CSPPS) discusses the localised drivers of violence and violent groups, shortcomings of conventional approaches, and documents evidence of viable alternatives to preventing and countering violence, by examining the case studies of Afghanistan, Burundi, Cameroon, Central African Republic (CAR), Chad, France, Germany, Kenya, Libya, Mali, Niger, Nigeria, Pakistan, Somalia, United Kingdom, United States and Yemen.
This paper states that the active participation of citizens including young people and women must be prioritized for sustainable peace and development to occur. It is anchored on the United Nations Security Council Resolution (UNSCR 2250), UNSCR 1325, the International Dialogue for Peacebuilding and Statebuilding (IDPS) principles and its New Deal for Engagement in Fragile and Conflict Affected States, and the Sustainable Development Goals.