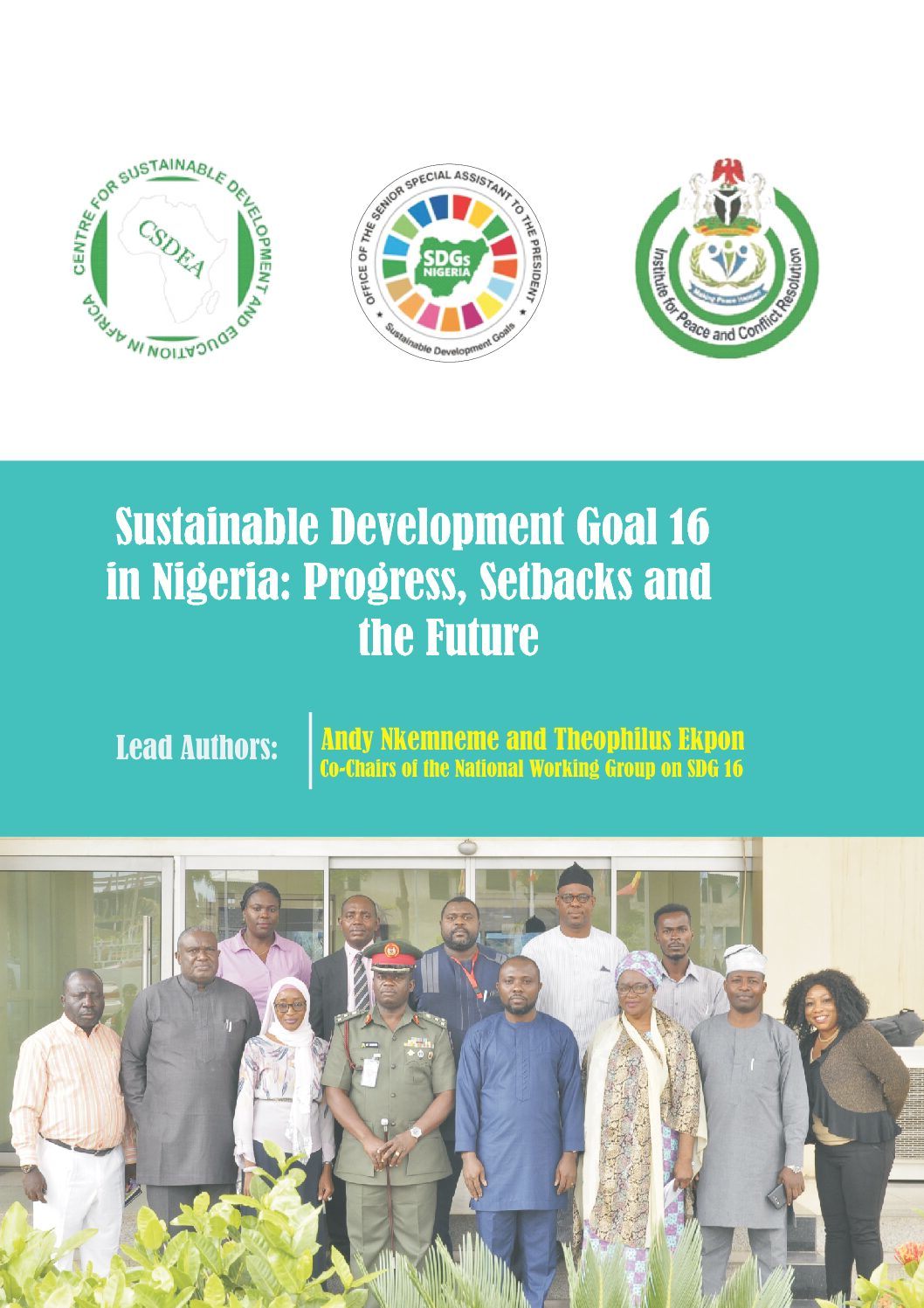 Sustainable Development Goal 16 in Nigeria: Progress, Setbacks and the Future
Attaining sustainable peace, justice for all, and accountable governance in Nigeria has been a challenge before and after independence. However, the country has managed to build on its areas of resilience by implementing innovative policies including the Quota System (QS) and the Federal Character Principle (FCP) to ensure unity, progress and relative peace, with their attendant shortcomings.
The advent of agitation for the control of petroleum resources in the Niger Delta following the discovery of oil in Nigeria, the insurgency in the North East, agitations for cessation in the South East, kidnappings, banditry, corruption, reported cases of human rights violations, and trafficking in persons makes it more complex. This calls for concerted efforts by all stakeholders to address these challenges and ensure peaceful societies, justice for all, and accountable institutions.
The Millennium Development Goals (MDGs) which were adopted by Member States of the United Nations including Nigeria at the turn of the Millennium failed to address the critical political and social issues facing Nigeria. The SDGs and especially Goal 16 is envisaged to address those shortcomings of the MDGs which include peaceful societies, justice for all, and accountable institutions.
The primary objective of this paper is to inform policy makers, practitioners, Nigerian citizens, and the international community of key policy and programming considerations, including initiatives by various actors working in Nigeria towards supporting the implementation of SDG 16.
This report identifies what government, civil society, and development partners are doing in Nigeria, enumerates some of the concrete initiatives by stakeholders aimed at achieving SDG 16 in the country. The report further highlights the success stories and challenges encountered by these various organizations in the course of their work. 
The document concludes with key recommendations for policy makers, government, civil society and the international community in pursuant of the implementation of SDG 16.
By Andy Nkemneme and Theophilus Ekpon
Download Document 2020 Final SDG16 Review Document